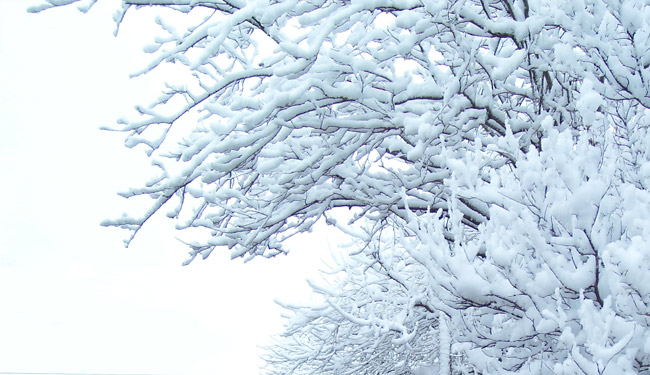 Nature's Curve Ball
As Old Man Winter causes a ruckus this winter across the U.S., we got to experience the scope of his mischief as we traveled throughout the Eastern and Southern regions of the country.
On a brisk Christmas morning, with temperature in the teens, our company departed from our New York headquarters, heading southwest to begin our portion of the 2014 Shen Yun Tour.
After a snowstorm dumped a foot of snow in our area of upstate New York, I felt a slight sense of relief at the thought of leaving behind the cold of the Northeast for the warmth of Texas. At least that's how it was supposed to be, anyway. After two days of traveling, we arrived in Texas, but warm weather did not greet us. Instead, it felt very much like the frigid region we had just left.
So much for that.
Texas was barely any warmer than upstate New York, with temperatures in the high teens to low twenties. Not exactly the blistering, heat-wave-filled desert we have come to associate with the Lone Star State. With the polar vortex bearing down on the Southern region, we might as well have been performing in Canada. In fact, by the time we completed our performances in Memphis, Tennessee, temperatures had dipped to single digits, even skimming along the zero mark, making the region colder than Anchorage, Alaska! It was enough for the water fountain outside of our hotel to actually freeze-in-action overnight.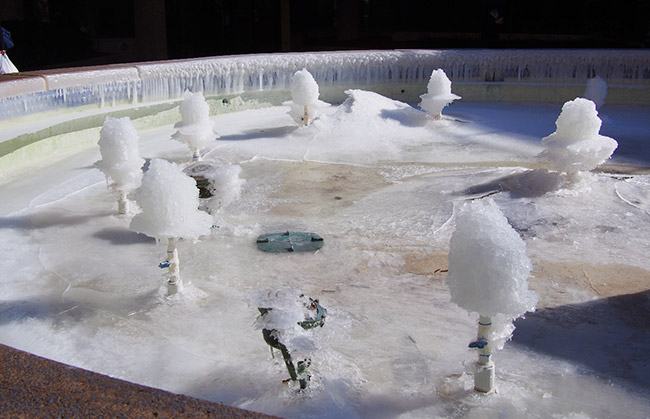 Yes, I can hear the scoffing of our hardy, weather-toughened Canadian readers, but you must understand that, despite having spent the last few years in upstate New York, I grew up in sunny Southern California and am still very much a warm weather kind of guy! T-shirts, shorts, and flip-flops used to make up my attire for more than half of the year. Just sayin'….
As we continued with our tour, the Arctic blast eventually strolled out of the area, leaving me with a glimmer of hope for the Southern warmth I had been craving, but as we headed back East for our shows in North Carolina, we were met with yet another surprise.
Shortly before our Saturday afternoon show at the Duke Energy Center, a maelstrom of wind and rain battered the theater's roof with a thunderous roar that was clearly audible on stage. It was only later that we learned that a tornado warning had been issued in the area mere minutes before the beginning of our 2:00 PM matinee show. Of course, our show went on without a hitch, to the great pleasure of our appreciative audience!
So, despite having travelled hundreds of miles, we just can't seem to quite dodge insistent Old Man Winter. Let's see what's in store for the next leg of our travels!

30. Leden 2014